Our Team
Team
As a Wealth Management Advisor for Northwestern Mutual, Rick is committed to helping his clients whether they are concerned for their own financial needs or those of their family or business. Assisted by a team of experts, Rick helps his clients achieve their financial goals.
Together, they stand committed to providing the best customer service possible. If you have a problem or need assistance at any time, please let us know.
My Colleague
---
Financial Advisor
Brian White:
Brian began his career as an intern with Northwestern Mutual in his senior year of college. In 2013, Brian joined Scheeler Financial. He works closely with Rick to develop comprehensive financial plans, portfolio analysis and investment recommendations. He earned his CFP™ in 2014 and most recently added the CASL to his professional designations.
How can Brian help you?
Deliver comprehensive financial plans
Monitor client accounts and make investment recommendations
Meet with clients for insurance and investment reviews and updates
Values
Personal Growth Trust Joy/Enjoyment
Family Generosity
Strengths
Persuading Connecting Solving
Advising Influencing
My Team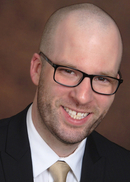 Adam S Betzelberger
Financial Planning Assistant
Adam Betzelberger
Adam joined Scheeler Financial in 2019. With over a decade's worth of experience in secondary education, during which he specialized in teaching economics and personal finance, Adam is excited to assist clients in pursuing their financial goals. He has an MA from Lewis and Clark College and moved here with his wife and daughter from the east coast in 2018. He is responsible for case preparation, insurance operations, service and underwriting.
Values
Family                      Integrity             Dedication
Excellence                        Kindness
Strengths
Problem Solving         Teaching      Communication
Analysis                  Organizing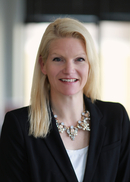 Ellen Scheeler, MBA
Director of Operations
Office 513-759-8809

Ellen Scheeler:
Ellie graduated with her BA in Latin from Mount St. Mary's College and her MSBA from Boston University Brussels. Rick and Ellie have been married for 21 years and have 6 children. In her spare time, she enjoys games and activities with her children, kickboxing and singing.
She has been working in Scheeler Financial since 2006 and helps in all areas of the practice. She is Life and Health licensed. Ellen functions as the COO for the practice and is responsible for scheduling, Investment and Insurance operations, rollovers & transfers, as well as contribution questions & money movement.
How can Ellie help you?
Schedule your next meeting with Rick
Answer insurance and investment questions
Introduce Scheeler Financial to your friends!
Values
Family            Faith               Loyalty
Competence                        Accomplishment
Strengths
Teaching       Solving          Analyzing
Brainstorming/Collaborating                  Organizing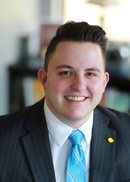 Logan D Burns
Associate Financial Representative
Office 513-759-8805

Logan Burns:
Logan began as an intern at Northwestern Mutual in 2015 and after graduation with his BS in Financial Services from Wright State University in 2016, he became a full time representative. After adding industry experience outside of Northwestern Mutual, Logan joined Scheeler Financial in 2017. He is responsible for case preparation, insurance operations and service and underwriting.
How can Logan help you?
Complete and submit insurance applications
Complete investment paperwork and open new accounts
Process policy changes; beneficiary updates; loan repayments, etc.
Access your online account and assist with going paperless
Values
Family            Honesty        Integrity
Personal Growth                Advancement
Strengths
Analyzing      Building         Selling
Troubleshooting     Forecasting